The School of Dance is committed to the safety and wellness of all dancers at the University of Utah. This includes physical safety, mental wellness, nutritional health, and injury prevention. The School of Dance works closely with University of Utah Health and other departments on campus to offer several sports medicine options specific to dance. All resources are free to currently enrolled students. See below for more information related to the team and services they provide.
Meet the Team

Physical Therapist
Marriott Center for Dance (Dance Clinic)

Athletic Trainer
Marriott Center for Dance (Dance Clinic)

Staff Psychologist
University Counseling Center

Graduate Student Dietitian
Graduate Student Dietitian
Graduate Student Dietitian
Dance Clinic
The School of Dance has an on-site Dance Clinic in the Marriott Center for Dance that offers free services to all currently enrolled dance majors. Staffed by Trina Bellendir, Physical Therapist, and Chris Michaels, Athletic Trainer, the Dance Clinic offers the following services:
Injury Evaluations
Dance Movement Screens
Injury Prevention Screens
Injury Rehabilitation
Manual Therapies
Dry Needling
Assistance with Referral to Outside Medical Services as Needed
Currently enrolled dance majors can make an appointment though SignUpGenius: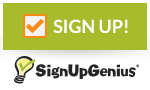 Counseling Center
Any student who wants to access services through the Counseling Center can check out the instructions on their website: https://counselingcenter.utah.edu/services/index.php#start. There's an explanation of all of the services and how to access them at that link. The University Counseling Center (UCC) offers free group therapy, brief individual therapy, and couples/relationship counseling. To access these services, students must first complete an intake, which they schedule by calling the UCC (801-581-6826) or by stopping by their offices (SSB 426). The UCC also offers a number of free services that don't require an intake, including Crisis Services, Quick Care (a 1-time meeting with a clinician), workshops through the S.W.A.M.P. (Skills Workshops and Mindfulness Programs), and support groups. Medication services are offered to students who are in therapy at the UCC. Students can learn about their programs by checking out their website https://counselingcenter.utah.edu/ and by following them on Instagram @uofucounseling.
Nutrition Consultation
FREE Nutrition Consultations for School of Dance students! Nutrition consultations are 45-minute to 1-hour meetings with a nutrition specialist to set individualized nutrition goals, provide nutrition education, and ask questions. Common topics include building well-balanced meals, overall wellness, and pre/post-workout snacks. It is an excellent opportunity to ask questions and learn how to fuel your body for general health and sports performance. Schedule a nutrition consult today!
To schedule an appointment:
Under select service choose:

S.o.D. Dancers only Virtual nutrition consult
Click on a White date on the calendar
Click on a White time
Choose New User
Enter your name and contact info - Under employee ID enter "School of Dance"
Click Finalize appointment
In The News
The Scope
University of Utah Health provides a Dance Clinic in its Orthopedic Center that serves all dancers—from the young to the old, and from experienced to those who are just beginning. Dancing can be a physically intensive activity and injuries are common. Physical therapist Trina Bellendir talks about how the Dance Clinic helps dancers treat injuries and how to prevent dance-related injuries in the first place.
Dance Magazine
You're extending your leg into the most beautiful développé à la seconde when…snap! You feel your hip pop ever so slightly. This sensation is so common in dancers that it can seem benign—but it may be the result of internal snapping hip syndrome. Although rest and activity modification may resolve the issue, if left untreated, it can become chronic, painful and limiting, so take proactive steps when it pops up.
The Daily Utah Chronicle
"When you're walking on a tightrope, every muscle is engaged, and it feels stressful to maintain that balance." Luckily, we don't have to do it alone. The U's counseling center — on Instagram as @uofucounseling — is one such resource. As well as the Women's Resource Center, victim-survivor advocates and Women's Resource Center operate under strict confidentiality. Their experts can put us in contact with the right support groups, resources and professionals to help. And that's what they're there for: to help.
School of Dance
"Wellness is about integration…for me nothing is ever one pod or compartment of practice. I don't know how to separate my practices, so for me the way that I engage in making a dance, (which I'll be doing this semester), the way that I hold a technique class, the way that I hold a lecture class, they're all part of the same practice for me - it's this way of being in life, so you're in all versions of yourself, you're in life, rather than accessing it from this teacher hierarchy or separation of self. Dance is just the best way that I know how to access this way of becoming, which goes back to my thesis research. I wrote my thesis on becoming – Becoming Incredible; Healing Trauma through Performance. You're in being all the time. It's not even about transformation… it's about befriending yourself."
School of Dance
What does "wellness" mean to you? I imagine there are as many answers to this question as there are people on the planet. Within the School of Dance, wellness is often approached as a balance between physical, emotional, and mental health: as dancers, students are in studio courses and rehearsals for approximately 30 hours a week, and the remaining hours of their days are filled with lectures and seminars. Such a demanding schedule requires special attention to self-care and making time for rest and rejuvenation.
The Scope
Like any sport, dance takes serious strength, stamina, and flexibility. As a dancer, it's important to keep safe from a potentially career-ending injury. Trina Bellendir, a physical therapist at the Dance Clinic at University of Utah Orthopedic Center, talks about three of the most common injuries that can occur in dancers and how best to prevent them.